High Speed Automatic Pneumatic Bottle Screw Capping Machine
Product Detail
Product Tags
Classification of capping machine
According to the construction principle: linear capping machine, rotary capping machine
According to capping speed: high-speed capping machine, medium-speed capping machine, low-speed capping machine
Mainly applicable cap shapes: pump head cap / screw cap / spray cap / elephant trunk cap / beak cap / cosmetic cap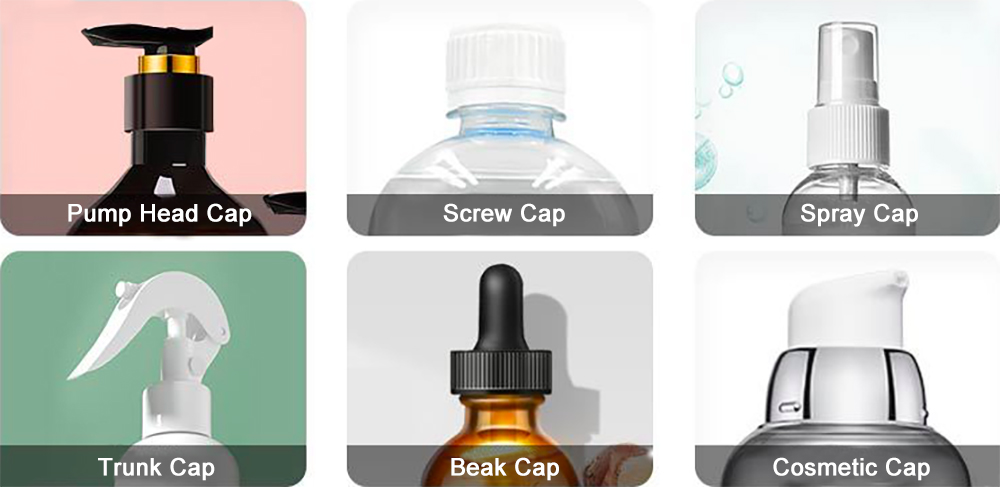 YODEE company's capping machine is mainly based on medium and high-speed capping. According to its functional structure, it includes automatic capping, automatic capping, and automatic capping. It has the characteristics of fast production speed, high degree of automation, and stable operation. It is widely used in food, Pharmaceutical, chemical and other fields.
Parameter of High Speed Capping Machine
| | |
| --- | --- |
| Applicable Cap Size | 15-120mm |
| Bottle Diameter | 30-210mm |
| Bottle Height | 80-280mm |
| Working Speed | 60-100bot/min |
| Overall Power | 2kw |
| Conveyor Belt Height | 800mm |
| Dimensions | 2000x900x1600mm |
| Weight | 300kg |
Working mode: The device has four sets of wheels, the first set of wheels is reversed, and the thread of the cap is aligned with the thread of the bottle mouth. The second, third and fourth sets of wheels are screwed and the cover is screwed on.
1. Made of stainless steel and light-weight alumina-resistant profiles.
2. The machine has good compatibility and can be applied to various common bottle caps. And the operation is simple.
3. Excellent flexibility, can be adjusted according to the height of the bottle and the size of the cap, and the tightness can be adjusted according to customer requirements.
4. The cover roller is made of wear-resistant silicone.
5. The machine is equipped with automatic lifting function, which makes it easy to change the bottle type.
---
---
Write your message here and send it to us